DanceClassMusic.com – Jay Distributors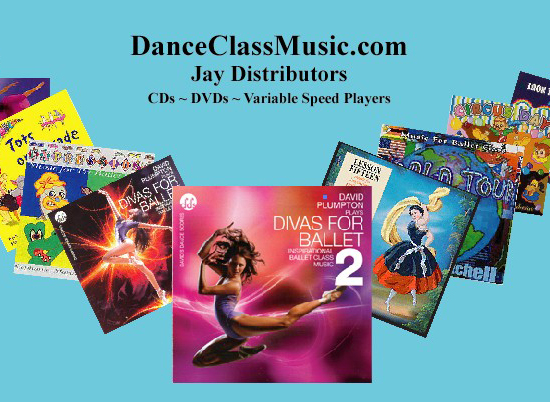 Jay Distributors and DanceClassMusic.com offer a wide selection of music and video titles for dance instruction.
All the music titles are designed to be used in a dance class. They do not contain singing or vocal instruction. They usually contain solo piano music and are arranged for a complete dance class. Each piece of music starts with a clear introduction and holds a steady beat. Most of the video titles demonstrate teaching techniques and show dancers in a dance class. Many of the video titles are presented in a follow along format. We also offer variable speed CD players for use in the dance studio.
Smash Hits – Music for Ballet Class
Smash Hits for Ballet Class certainly lives up to its name. It contains theme songs from TV shows like Downton Abbey and Poldark along with popular songs such as Imagine and We Are The World. A "Ships Ahoy Medley" and sound tracks from movies like Pirates Of The Caribbean and Pokeman round out this inspired collection. Smash Hits is a double length CD offering 33 unrepeated tracks for a complete Barre and Center with eleven tracks for jumps and turns. David Plumpton's danceable arrangements are always designed to work perfectly with each exercise. Order #SH23C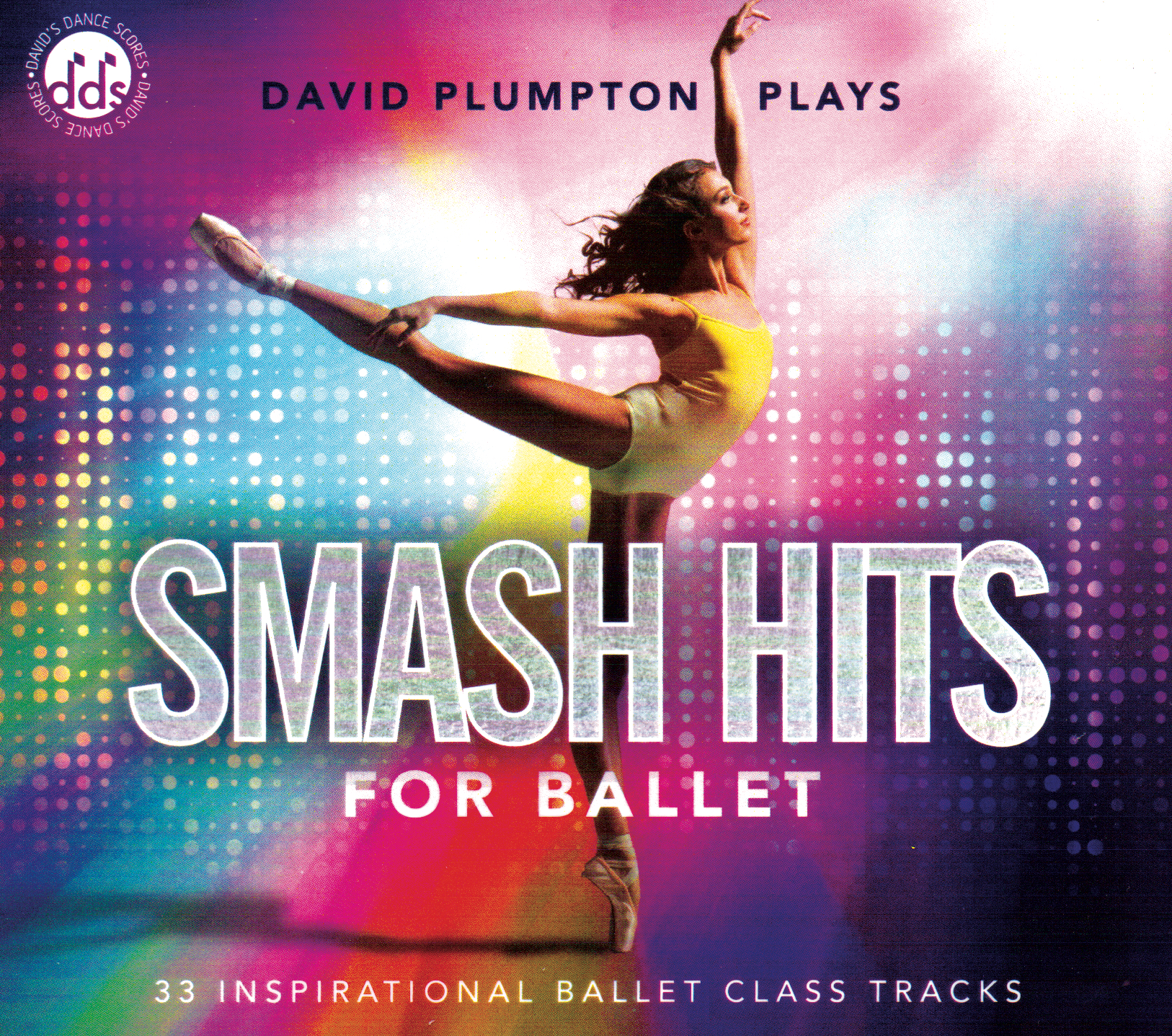 Music for Ballet Lovers Vol. 9 – Music for Ballet Class
Yoshi Gurwell presents a wonderful album of ballet class music for beginning student. Divided into four parts, this double length CD offers music for Floor Work, Center Work, Across the Floor and Freeze Dances. All the melodies are familiar classical ballet music adapted to accompany 48 different exercises for the very young student. The last 6 tracks are devoted to Freeze Dances where the students can do certain poses on cues from the music which teaches the student to listen carefully as they dance. There is even music for 'Shake-the-body' where dancers are encouraged to improvise and have fun. From skips, butterfly run, bunny hop and so many more, every simple step is covered in the delightful collection of music! Order #DDM2006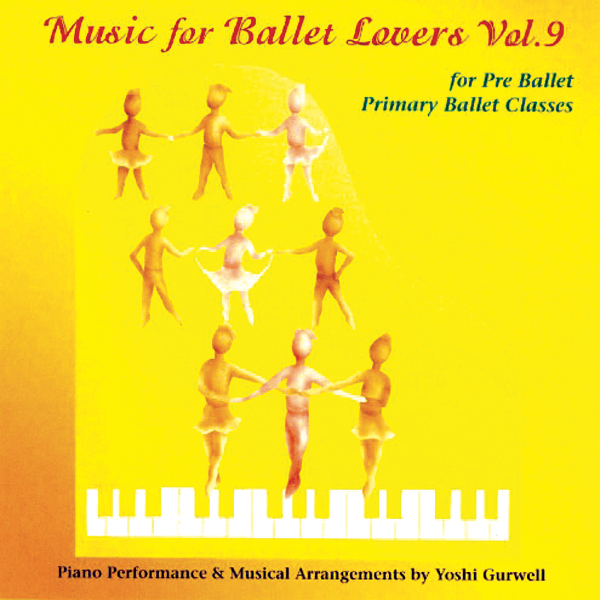 Contact
Jay Distributors
PO Box 191332
Dallas, TX 75219