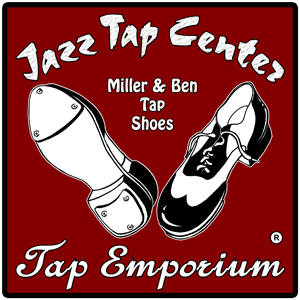 The Jazz Tap Center is the home of Avi Miller, Ofer Ben and The Miller & Ben Tap Shoes.
One of the world's best "musical tap instruments", these handmade shoes are elegant and comfortable, and they come in 10 models and 50 leather colors and patterns.
Miller and Ben, world-renowned tap performers and shoe designers, are now well known as the producers of The Big Apple Tap Festival, held every November in New York City.
FEATURED PRODUCTS:
The Miller & Ben Triple Threat Shoe
The Miller & Ben La Coquette Shoe