Só Dança

So Danca is a leading provider of quality dance supplies. We offer dance shoes for ballet, tap, and jazz, pointe shoes, ballroom shoes, dance wear in sizes from child to adult, for both men and women. Our retail distributors are spread throughout the entire country, and are able to special order any of the products we offer.
SD16 (Bliss) – Stretch Canvas Ballet Slipper
Simply BLISS for the foot! The original member of the stretch canvas and no*drawstring families, the SD16 will hug the foot in all the right places and offer the perfect amount of protection.
* soft, foot hugging stretch canvas upper
* elastic casing replaces the drawstring for a streamlined look
* suede toe and heel pads are cushioned for the ultimate in comfort
* pre*sewn crossed elastics (no needle and thread needed here!)
* for larger sizes, see SD18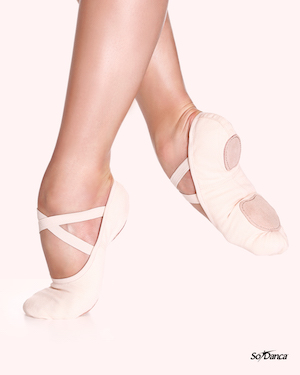 TS82 – Adult Convertible Tights
These high quality, adult convertible tights are everything you will ever want to be at your peak during training and performance! Offered in 3 sizes and 15 colors, have options for all your performance needs at your dispense with the convenient convertible option to transition from one shoe to another!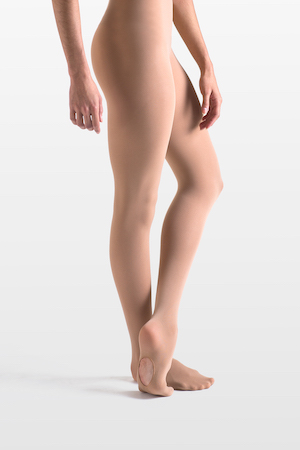 SL22 (Loretta) – Adult Camisole Leotard
Sway through all your dance moves flawlessly in this microfiber, shelf lined leotard. The princess seamed, deep V design is supported with a mesh insert to ensure maximum mobility, while staying fashionable.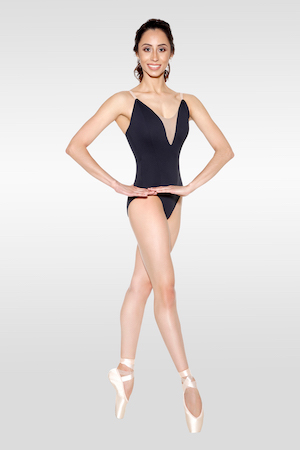 BA45 (Bullet) – Stretch Canvas Half Shoe
Like a Bullet, our new stretch canvas half shoe has been designed to move with speed and make turns effortless. Our hug*the*foot technology provides a barefoot feel with metatarsal protection that eliminates splits, nicks and scrapes.
* stretch canvas upper with side seams for perfect conformity to the foot
* durable suede sole allows the ideal amount of grip to the floor but turns can easily be achieved
* single, tone matching ankle elastic secures the shoe to the foot
* for larger sizes, see BA46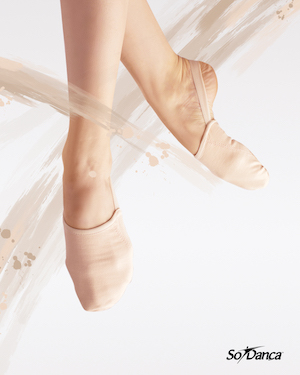 D573 (Cozy Rosie) – Child Tank Leotard
Cozy, yet stylish! This is our best*selling child*sized, wide*tank leotard. It features full front lining with a hint of gorgeous lace detailing on the shoulders. The materials consist of Microfiber and floral lace for a comfortable, fashionable piece that every girl wants in her dance wardrobe.
Contact
Message us on Facebook or Instagram pages!
Facebook: So Danca North America (@sodancausa)
Instagram: @sodancausa & @so_dancers_
www.sodanca.com