Steps reveals exciting new opportunities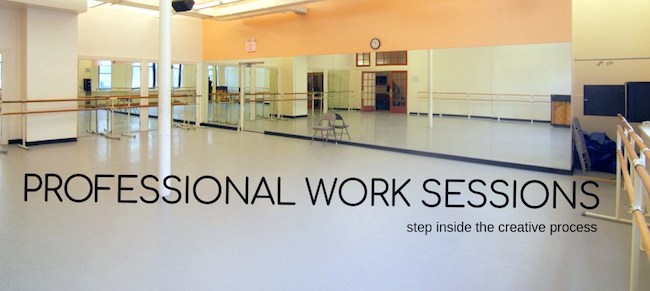 As Steps on Broadway Co-Owner/Executive Director Joe Lanteri has been acclimating to his new role over the last three months, the mighty dance organization has been busy offering its incredible daily roster of classes, as well as rolling out new programs. Youth Performance Workshops and the Thursday Spotlight Series have been introduced and have both been "well-received" according to Lanteri.
Now Lanteri has announced another new initiative launching January 3 – Professional Work Sessions, a chance to "step inside the creative process". Currently, the exciting roster includes Complexions Contemporary Ballet Artistic Directors Dwight Rhoden and Desmond Richardson, MADBOOTS Dance Co-Artistic Director Jonathon Campbell, BalletX Co-Founder and Director Christine Cox, Parsons Dance Founder and Artistic Director David Parsons, BodyTraffic Artistic Director Tina Finkelman Berkett, Nederlands Dans Theater 2 Company Members Kyle Clarke and Fay van Baar, Choreographer Jessica Lang, Dance Theater of Harlem Artistic Director Virginia Johnson, and Ballet Hispanic School of Dance Director Michelle Manzaneles.
"All of these artistic directors, choreographers and industry professionals are eager to educate, nurture and meet new talent," Lanteri shared.
In addition, the new Professional Work Sessions roster includes a Rockettes Audition Workshop, a Broadway Partnering Master Class, a MSA Agency Class, Cirque du Soleil Casting direction and a Broadway Work Session.
"Register now as space is limited and pre-enrollment is required. And check our website for additions to the ongoing schedule," Lanteri advised.
He added, "These new programs represent my vision for Steps – a broader/inclusive community, a diverse/eclectic dance culture and more unique opportunities for our students… As we approach our 40th anniversary, I want Steps to continue to be recognized as a nurturing and supportive environment, filled with even more professional opportunities for all dancers. There's more to come. "
For more information on the Professional Work Sessions, visit www.stepsnyc.com/classes/workshops/professional-work-sessions.
Also, save the date for the Youth Performance Workshops Audition on February 2. More information is coming in January.