Ailey plans for Lincoln Center, Paris, S. Africa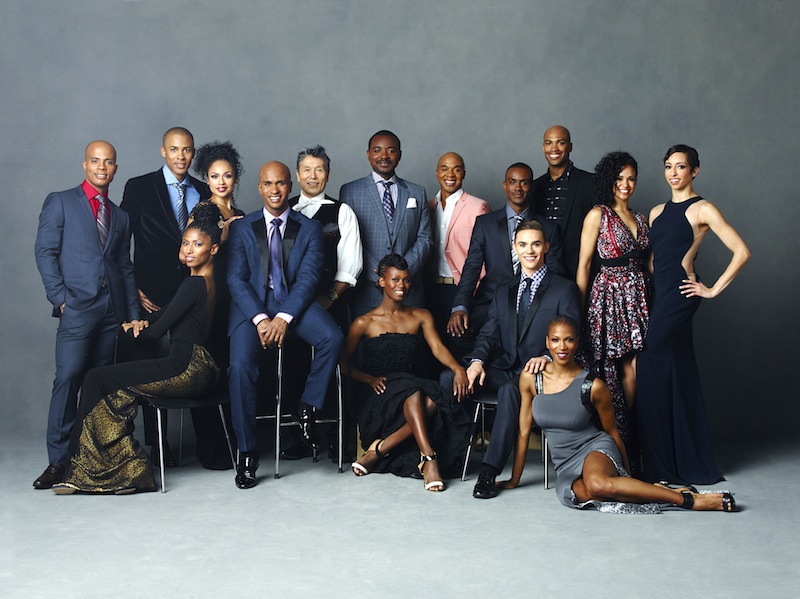 After wrapping up its 18-city coast-to-coast national tour on Mother's Day weekend from May 8-10 at the New Jersey Performing Arts Center in Newark, Alvin Ailey American Dance Theater will return home to New York City to prepare for its summer season at Lincoln Center, as well as its upcoming international tours to Paris and South Africa.
Alvin Ailey American Dance Theater (AAADT), beloved as one of the world's most popular dance companies, will return to Lincoln Center for a two-week 15-performance engagement at the David H. Koch Theater on June 10–21. Artistic Director Robert Battle recently announced repertory for the season is highlighted by: Exodus, a world premiere from bold hip-hop choreographer Rennie Harris; the company premiere of Battle's No Longer Silent; and new productions of Talley Beatty's Toccata and Artistic Director Emerita Judith Jamison's A Case of You duet from Reminiscin'.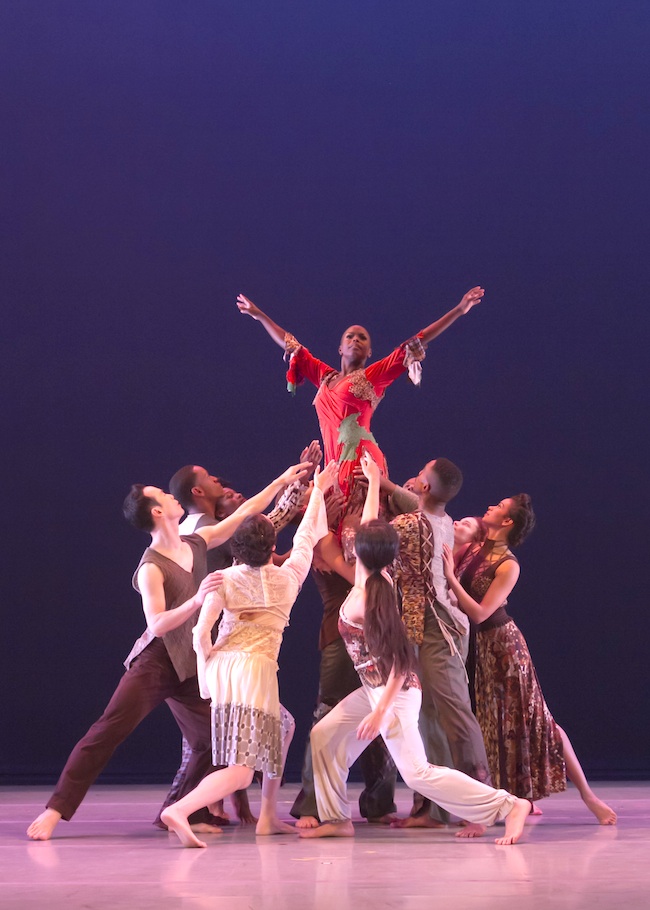 Recognized by U.S. Congressional Resolution as a vital American "Cultural Ambassador to the World," the Ailey company is also preparing for major international appearances for 2015 – including a four-week engagement at Paris' Théâtre du Châtelet for Les Étés de la Danse International Dance Festival (taking place July 7–August 1) and a historic return to South Africa (from September 3-20)
The South Africa tour will be the first time in 17 years the company has performed there. Performances will be presented in Johannesburg and Cape Town. Extensive educational activities in area schools, communities and townships will occur, similar to Ailey's historic 1997 residency in post-apartheid South Africa following the lifting of the international cultural boycott.
"Alvin Ailey was posthumously awarded the 2014 Presidential Medal of Freedom – the nation's highest civilian honor. 25 years after his passing, the power of his enduring legacy continues to extend from New York to far-reaching international tours and memorable visits to communities around the globe," Battle stated.
"Mr. Ailey said it so well; 'Dance came from the people and should always be delivered back to the people.' I'm proud to lead the company back to South Africa for the first time this century and excited for audiences there and in New York and Paris to experience uplifting performances by the world's most amazing dancers," Battle added.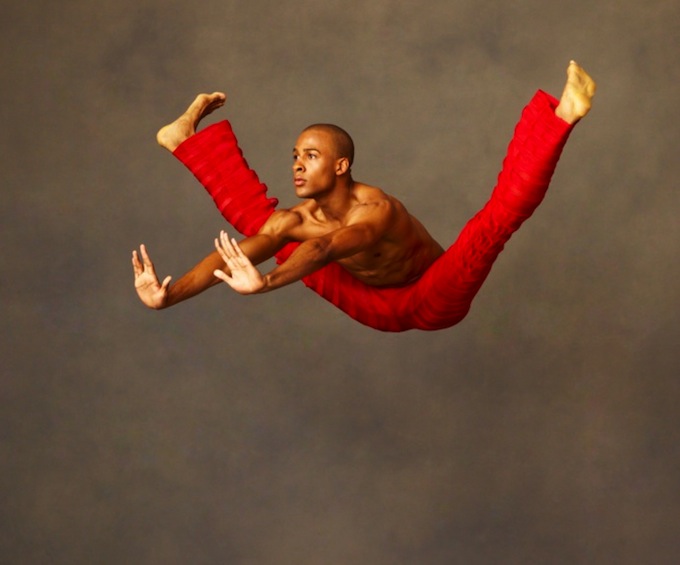 The 2015 Lincoln Center engagement opens on Wednesday, June 10th at 7 p.m. with The Ailey Spirit Gala benefit honoring the Ford Foundation. Sponsored by FedEx Corporation, the benefit will raise vital funds to support scholarships for talented students of The Ailey School and Ailey's extensive Arts In Education & Community Programs. Along with AAADT, the one-night-only opening performance celebration will include appearances by the rising stars of Ailey II, gifted young dancers from The Ailey School and blossoming students from AileyCamp. A soirée on the promenade follows the performance and tickets are available online at alvinailey.org/ailey-spirit-gala or by calling 212-405-9031.
For more information on the company's engagements in New York, Paris, Johannesburg and Cape Town, visit www.alvinailey.org. Tickets start at $25 for Lincoln Center performances and can be purchased now at the David H. Koch Box Office, by phone at 212-496-0600 or online.
Photo (top): AAADT with Artistic Director Robert Battle, Associate Artistic Director Masazumi Chaya, and Rehearsal Director and Guest Artist Matthew Rushing. Photo by Andrew Eccles. Photo (left): AAADT in Matthew Rushing's ODETTA. Photo by Steve Wilson. Photo (bottom right): AAADT's Yannick Lebrun in Robert Battle's Takademe. Photo by Andrew Eccles.