Alexander Whitley troupe at Laban Theatre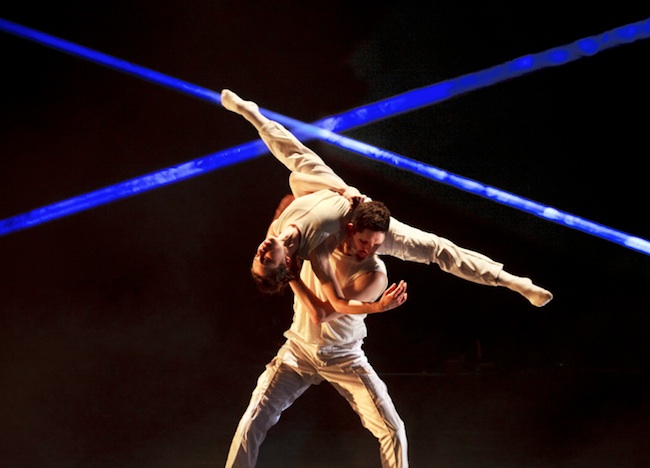 Alexander Whitley showcases two works in his company's inaugural tour: The Measures Taken, commissioned by The Royal Opera House in collaboration with digital artists Marshmallow Laser Feast, and The Grit in the Oyster, set to the music of one of Britain's most influential composers, Thomas Adès.
Alexander Whitley Dance Company will land in London's Laban Theatre as part of its tour on Tuesday, November 18 for a special evening performance at 7:30 p.m.
Described as a "dancer turned one-to-watch choreographer" by The Metro, Whitley is a promising British dancemaker. This year, he was nominated for a South Bank Award and is currently acting as a Sadler's Wells New Wave Associate. With influences spanning technology to philosophy and architecture to design, Whitley is a fresh new presence on the U.K. dance scene offering different ideas and perspectives.
For more information on the company's Laban Theatre show, visit www.trinitylaban.ac.uk.
Photo: Dancers in Alexander Whitley's Measures Taken. Photo by Simon Annand.