Australian Dance Theatre returns to Europe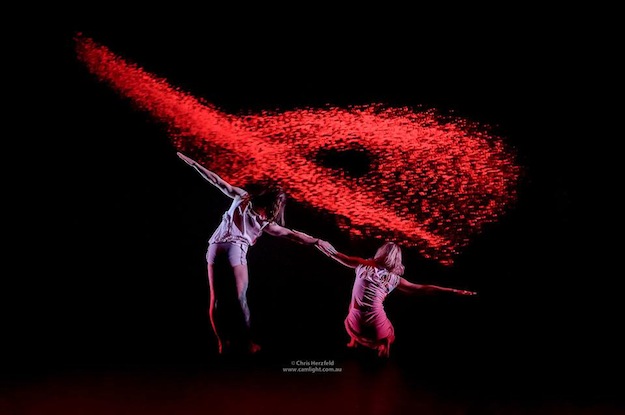 Australian Dance Theatre (ADT) has landed in France for another European tour. The company is presenting the European premiere of Artistic Director Garry Stewart's Multiverse, which debuted last July at the Adelaide Festival Centre's Space Theatre.
Multiverse, a work that combines lush contemporary choreography with visually stunning 3D graphics (3D glasses required), opened this week at Villeneuve d'Ascq, La Rose des Vents. On Tuesday, March 17, it will be presented at L'Avant-Seine, Théâtre de Colombes before heading to Spain for performances on March 20-21 at Seville's Teatro Central.
Later this year, ADT will be back in Europe to present performances highlighting Australian contemporary dance at Théâtre National de Chaillot in Paris on June 1-6.
Stewart, who recently received the prestigious Australia Council Award for Outstanding Achievement in Dance, is thrilled to celebrate the company's 50th anniversary with two visits to Europe in one year. Plus, ADT will also tour to a new market all together in September and October – South America!
But Australian fans don't have to fret! ADT will be at home the rest of the year launching other local tours and initiatives. The company will embark on a national tour of Stewart's Be Your Self to WA, NSW and SA venues in June, July and August. ADT will also be a part of the 2015 Australian Dance Awards, scheduled for September in Adelaide.
For more information on the company's national and international touring schedule, visit http://adt.org.au. To learn more about Stewart's Multiverse, read Dance Informa's review from its premiere in July 2014: www.danceinforma.com/magazine/2014/07/strings-attached-garry-stewarts-multiverse.
Photo: ADT in Garry Stewart's Multiverse. Photo by Chris Herzfeld/Camlight Productions.