Ballet stars come together for London gala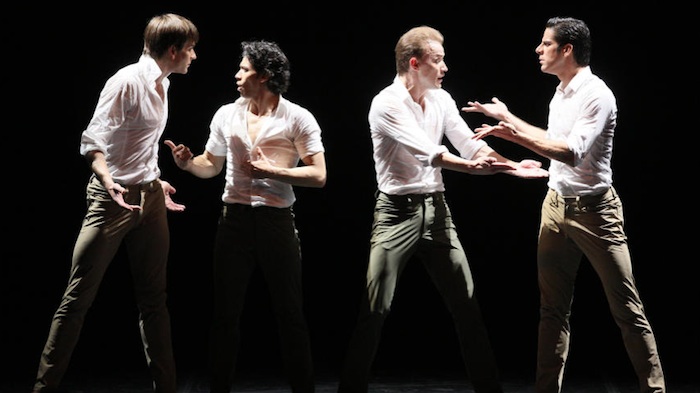 In London, this summer's hot dance ticket will be the Ardani 25 Dance Gala at the Coliseum on Friday and Saturday, July 17 and 18, as presented by producer and impresario Sergei Danilian of Ardani Artists. The evening features an all-star line-up including Natalia Osipova, Edward Watson, Ivan Vasiliev, Marcelo Gomes, Denis Matvienko, Joaquín De Luz and Friedemann Vogel in three exciting and diverse contemporary pieces.
The evening opens with the world premiere of Royal Ballet choreographer Alastair Marriott's Zeitgeist, starring Natalia Osipova and Edward Watson, who will be reunited following the recent success of Marriott's Connectome. Set to Philip Glass' Violin Concerto, the work will feature Royal Ballet dancers Donald Thom, Marcelino Sambé and Tomas Mock. Zeitgeist will tour to the United States and Russia as part of the Solo for Two project afterwards.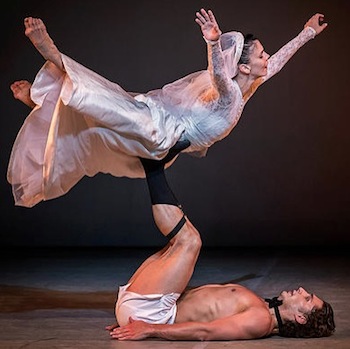 The second piece, Tristesse, is created by acclaimed dancer and choreographer Marcelo Gomes, who took his inspiration from French poet Paul Éluard. Gomes will perform in this U.K. premiere along with Denis Matvienko (Mariinsky Ballet principal), Joaquín De Luz (New York City Ballet principal) and Friedemann Vogel (Stuttgart Ballet principal.) Tristesse had its world premiere as part of Kings of the Dance last December at the Mikhailovsky Theatre.
Finishing the bill is Arthur Pita's Facada, which was seen at the Coliseum in Solo for Two last August. Pita adapted the piece especially for Osipova and Vasiliev from his original piece God's Garden. Original music created by Frank Moon will be played live by the composer.
On Facada, Judith Mackrell of The Guardian wrote, "It's the kind of satisfying revenge no classical ballet heroine is ever allowed, and Osipova makes it look like a world of fun."
To book tickets to Ardani 25 Dance Gala, call 020 7845 9300 or visit www.eno.org.
Photo (top): Dancers perform Marcelo Gomes' Tristesse. Photo (left): Natalia Osipova with Ivan Vasiliev in Arthur Pita's Facada. Photos courtesy of Ardani Artists.