Baryshnikov to star in international tour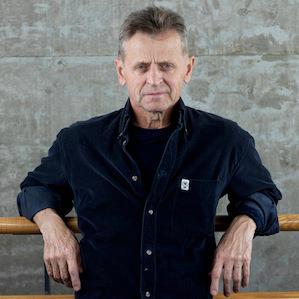 Yesterday, The New York Times reported that ballet icon Mikhail Baryshnikov will star in a new solo work that is set to premiere this fall in the Baltic region of Northern Europe and tour internationally next year, even coming to the United States.
The work will be based on the poems of the late Joseph Brodsky, who Baryshnikov befriended in 1974, shortly after the poet had been forced by the Russian authorities to leave his home country and had relocated to the United States.
Brodsky, who passed away in 1996, is revered for his literary work. He even won the Nobel Prize for Literature in 1987 and became the United States Poet Laureate in 1991. Alvis Hermanis, the director of the New Riga Theater in Riga, Latvia (Baryshnikov's birthplace), first suggested the project to Baryshnikov.
Titled Brodsky/Baryshnikov, the production will premiere in Riga on October 15. Then it will launch an international tour in 2016.
In a phone interview with Times dance writer Roslyn Sulcas, Baryshnikov said, "Alvis knew that I had been very lucky to be next to Joseph for 20-plus years…"
Baryshnikov will work to honor Brodsky's work but said the piece will not be biographical. He also clarified that he will not be dancing, just presenting "some kind of body language."
This will be the second solo show for Baryshnikov this year, as he is also performing alone in Robert Wilson's Letter to a Man, which is based on the journals of historic dancer Vaslav Nijinsky. This will open in July at the Festival di Spoleto in Italy.
Photo: Mikhail Baryshnikov, the Baryshnikov Arts Center Artistic Director. Photo by Peter Hurley.