Hubbard Street 2 tours to Europe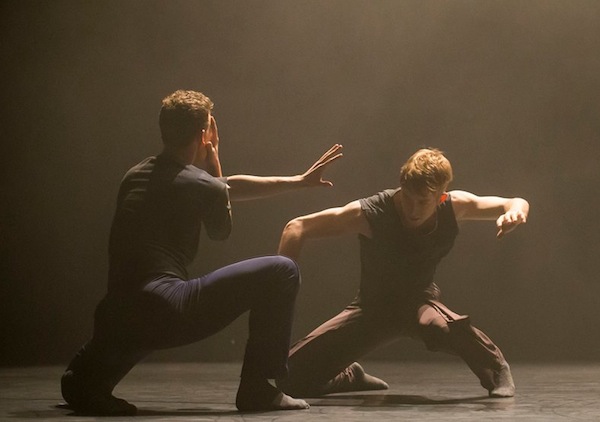 Hubbard Street 2 embarks on another European tour in February, traveling throughout Germany, Holland and Switzerland.
Directed by Terence Marling, Hubbard Street 2 is the second company of world-renowned Hubbard Street Dance Chicago. The nine-dancer troupe helps cultivate its young professional dancers, identifying next-generation choreographers and giving its performers a chance to present choreography both domestically and abroad.
Hubbard Street 2 will begin its tour on February 21 in Rüsselsheim, Germany. It will then head to Landau (February 24), Aschaffenburg (February 26) and Aachen (February 28.) In March, the company will continue to Heerlen, Netherlands and Treviso, Italy, also making a visit to Switzerland.
After the main company presents it's Spring Series on March 12–15 in Chicago and tours to Italy and Madison, Wisconsin in April, Hubbard Street 2 will present its own Chicago home season on May 2 at the Chicago Symphony Orchestra and travel to Jacksonville, Illinois on May 9 to perform at Illinois College's Sibert Theatre.
For more information on Hubbard Street 2 performances, visit www.hubbardstreetdance.com.
Photo: Hubbard Street 2 dancers Zachary Enquist, left, and Elliot Hammans in Long Story Short by 2014 International Commissioning Project choreographer Ihsan Rustem. Photo by Todd Rosenberg.