Pillow alum presents Ted Shawn work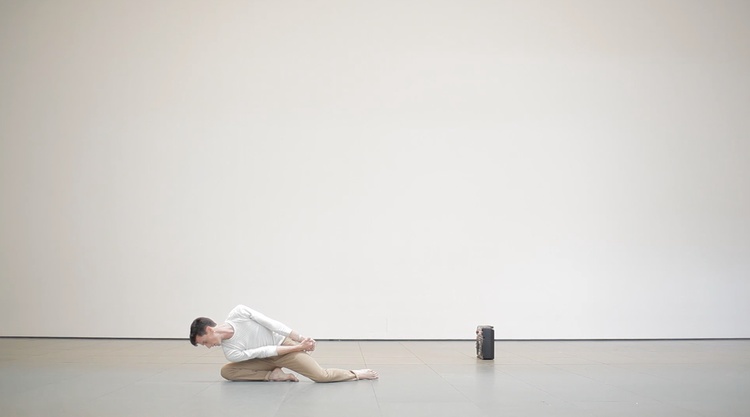 Dancer and choreographer Adam H. Weinert, an alumnus of The School at Jacob's Pillow, previous Pillow Research Fellow and Festival artist, brings the works of legendary modern dance pioneer and Jacob's Pillow founder Ted Shawn to the Tate Modern museum in London on May 13-16.
Initially seen at the Museum of Modern Art (MoMA) in New York, 20 Dancers of the XXth Century is a living dance archive, including Weinert's remounted solo works by Shawn, along with 19 different performers' interpretations of works by other influential choreographers. Weinert spent time further refining the Ted Shawn material in a Creative Development Residency at Jacob's Pillow this month in the lead up to his London engagement.
Weinert's long-standing relationship with Jacob's Pillow and the legacy of Ted Shawn began in 2003 when he was a participant of the Contemporary Program at The School at Jacob's Pillow. In 2010 and 2011, Weinert returned to perform with Festival artist and fellow alumnus of The School Jonah Bokaer in the Doris Duke Theatre. Weinert deepened his study of Shawn in 2013 through a Research Fellowship at the invitation of Jacob's Pillow Director of Preservation Norton Owen. During this time, Weinert worked with Owen and fellow Shawn scholar Paul Scolieri to rediscover, research and remount solo works later performed in the MoMA exhibition.
Following his participation in 20 Dancers of the XXth Century, Weinert expanded the project by creating The Reaccession of Ted Shawn, which utilized customized technologies to create a digital installation of films of Shawn's performances and his work within the MoMA galleries. In commemoration of the Denishawn Company centennial in 2014, Weinert performed interpretations of Shawn's work on the outdoor Henry J. Leir Stage as a part of the Pillow's Inside/Out series. Joined by Limón Dance Company member Logan Frances Kruger, Weinert's performance also included the work of two of Shawn's dance descendants, Doris Humphrey and José Limón.
"This is a proud moment for dance and for Jacob's Pillow," said Jacob's Pillow Executive and Artistic Director Ella Baff. "Through Adam's research, his performances in theaters and unconventional museum settings, and inventive technology, the important legacy of Ted Shawn and the Men Dancers is brought to a new, worldwide audience."
Weinert said, "The process of reconstructing these solos at Jacob's Pillow for MoMA was a singular, charged and ghostly experience. Now as I prepare for upcoming performances of Shawn's early solos at the Tate Modern Museum, I want to open up this process to a diverse range of interpreters and explore the reconstruction process as a mode of creating new work."
Conceived by French choreographer Boris Charmatz, 20 Dancers of the XXth Century is a living archive of 20+ dancers performing, interpreting and transmitting solo works of significant modern and postmodern choreographers of the last century, including Martha Graham, Yvonne Rainer, Trisha Brown and others alongside Ted Shawn. The individual performances are scattered throughout the museum, as an "experimental answer to the modish question of the place of dance in museums" (as described by Ruby Washington of The New York Times). The performers also give informal lectures, provide connections, and answer questions of audience members, providing differently sculpted responses to the project.
In a continuation of his relationship with the works of Shawn, Weinert will also present Shawn's choreography as a part of the Dig Dance Series at the 92nd Street Y in New York on April 24-26. In his first evening-length, full-cast production, Weinert's program will include historic works by Ted Shawn and Doris Humphrey, paired with a new work entitled MONUMENT, built parallel to the reconstruction process. In MONUMENT, Weinert investigates ideas of memory, mediation and the archival impulse by charting the cast's personal narratives alongside this dance historical arc. The work will be set to an original score by Hudson-based singer/songwriter Chris Garneau based on writings of Shawn's longtime composer and Music Director Jess Meeker.
For more information on The Reaccession of Ted Shawn and Weinert's performances, visit www.thereaccessionoftedshawn.com.
Photo: Adam H. Weinert. Photo courtesy of 20 Dancers of the XXth Century.