Stuttgart Ballet presents 'Stravinsky TODAY'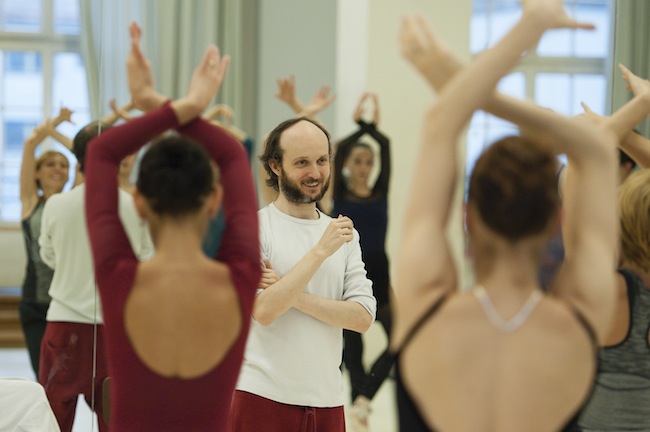 On Friday, March 13, Germany's Stuttgart Ballet will present the premiere of a new triple bill entitled "Stravinsky TODAY." This program will present three new works, all inspired by the music of famed composer Igor Stravinsky. The works are choreographed by three of Europe's most exciting dancemakers: Sidi Larbi Cherkaoui, Resident Choreographer Demis Volpi and Resident Choreographer Marco Goecke.
Flemish-Moroccan choreographer Sidi Larbi Cherkaoui will create a world premiere set to Igor Stravinsky's famous Firebird composition. Commissioned by Stuttgart Ballet Artistic Director Reid Anderson, this will be Cherkaoui's first creation for a German dance company.
Using Stravinsky's lush and complex composition as its inspiration, Cherkaoui's Firebird will explore themes of death, rebirth and regeneration. Costumes, inspired by the image of the mythological phoenix rising from the ashes, will be by the Belgian fashion designer Tim van Steenbergen; sets and lighting by the French designer Willy Cessa.
Cherkaoui is currently one of Europe's most innovative and celebrated choreographers. Born to a Flemish-Christian mother and a Moroccan-Muslim father, his inspirations, as well as creative partners, are extremely diverse and many of his highly aesthetic and moving works deal with questions of cultural identity and intercultural dialogue. In addition to creating award-winning works for his own company Eastman, Cherkaoui has created, among others, for the Paris Opera Ballet, Het Nationale Ballet, Los Angeles Dance Project, Cedar Lake, GöteborgsOperans Danskompani and Les Ballets de Monte Carlo. With this commission, Artistic Director Reid Anderson continues a long Stuttgart Ballet tradition that emphasizes the creation of new work and allows the Stuttgart Ballet dancers and audiences to expand their dance experience.
The second world premiere on the program will be Resident Choreographer Demis Volpi's The Soldier's Tale. This unique work in Stravinsky's oeuvre (he wrote it while stranded in Switzerland during WWI and conceived it as a "traveling show" with a narrator, seven musicians and a few actors and dancers) tells the tale of a young soldier who sells his violin – and thereby his art and his soul – to the devil. Using the suite, but not the narration, Volpi's new work will explore the inherent themes and the genesis of Stravinsky's original piece. As with his acclaimed full-length ballet Krabat, Volpi will collaborate with set and costume designer Katharina Schlipf for The Soldier's Tale.
Completing the evening will be a third work set to music by Igor Stravinsky: the company and Stuttgart premiere of Resident Choreographer Marco Goecke's Le Chant du Rossignol (The Song of the Nightingale). Using Stravinsky's 1917 score as his inspiration, Goecke created Le Chant du Rossignol for the Leipzig Ballet in 2009. In his inimitable and highly original movement style, Goecke evokes avian images and associations, leaving the viewer with the feeling of having been initiated into a mysterious world of forbidding, seductive beauty.
For more information on Stuttgart Ballet's "Stravinsky TODAY", visit www.stuttgart-ballet.de.
Photo: Choreographer Sidi Larbi Cherkaoui at work with the dancers of the Stuttgart Ballet. Photo by Roman Novitzky.